OUR VISION
To become a benchmark manufacturing company for the textiles industry in Hungary,
providing world-class final products through the integrity, teamwork and ingenuity of our
employees driven by our commitment to outstanding customer satisfaction.
---
OUR MISSION
To deliver high-quality final products and outstanding services to our customers by combining safety, quality and efficiency while thoroughly maintaining our integrity and dedication towards environmental and social responsibilities.
Benzon & Berger Ltd. was established with the vision of becoming a benchmark textile company in Hungary. Our investment into an ever-expanding machinery list coupled with our commitment towards optimum efficiency enables us to obtain highest levels of productivity at minimum costs.
One of our USP is our cutting room, cooperating closely with the Italian Morgan Tecnica, one of the pioneers in producing the most advanced products for the cutting room. Our roll loading and handling systems, automatic spreaders, spreading tables, labellers and automatic cutters with different lay thickness, enable us to produce a great variety of different materials.
At Benzon & Berger, sustainable and responsible business has always been a top priority. Our CSR activities broadly take the forms of environmental sustainability, social responsibility and cultural involvement. Our business HQ is based in Budapest however the main production facility is located in Komló, along with many other production sites in the area with which we have close ties.
We are privately owned and family operated since the foundation, we take immense pride in our dedicated team and the high quality of textiles that we manufacture and export to different parts of the world.
SERVICES

We are using Morgan Tecnica automatic machinery and software for the cutting room by which we are able to cover an entire range of textile materials and to automate and optimize all the manual processes.

Garment manufacturing
Our expertise ranges from textile production to garment manufacturing for a great variety of sectors

Manufacture of non-assembled textiles
Manufacturing of industrial textiles, including for the automotive industry.
CONTACT DETAILS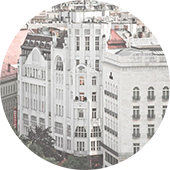 Business HQ: 1052 Budapest, Deák Ferenc utca 23.

E-mail: iroda@benzon.hu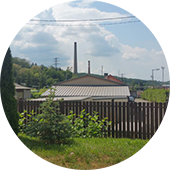 Production site: 7300 Komló, Templom tér 1.